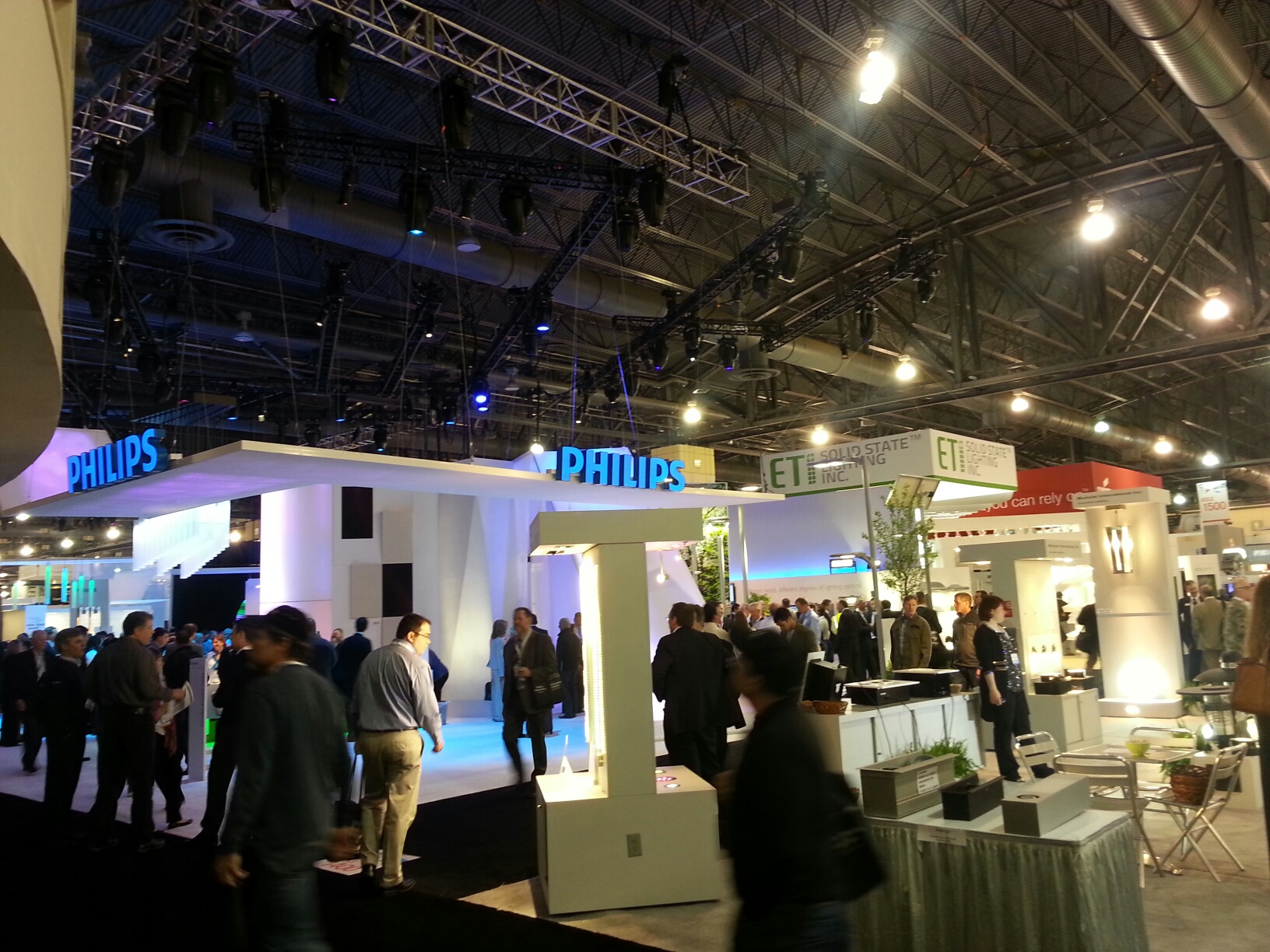 24 Apr

LIGHTFAIR International 2013

Team LMI is always seeking the best lighting solutions for our valued customers because we know that if we find the best lighting products, our customers will appreciate the benefits.

We were pleasantly surprised to see that of the approximately 500 exhibitors we visited, over 90% displayed LED products only. This is quite a shift over the show's last two outings, in 2011 and 2012, where technologies were more balanced between Induction Lighting (Long Life Electrodeless Fluorescent), High Intensity Discharge Lighting (Pulse Start Metal Halide, Electronic and Magnetic), Linear Fluorescent Lighting (T5 and T8 Electronic systems,) and all LED Lighting sources.

When we speak to many of our existing customers, and those we are courting, we often hear: "Is LED lighting really here to stay, or is it some sort of a stepping stone high priced technology"? The answer cannot be more emphasized now than ever: It's not only here to stay, it's a bridge to some of the most challenging lighting upgrades which will transform the lighting systems in all facility types, both interior and exterior.

Now that our libraries here at Lighting Maintenance, Inc., are fully stocked, please give us a call to discuss how this shift may impact your future lighting needs, and how you may benefit from this outstanding aggressively emerging LED marketplace!