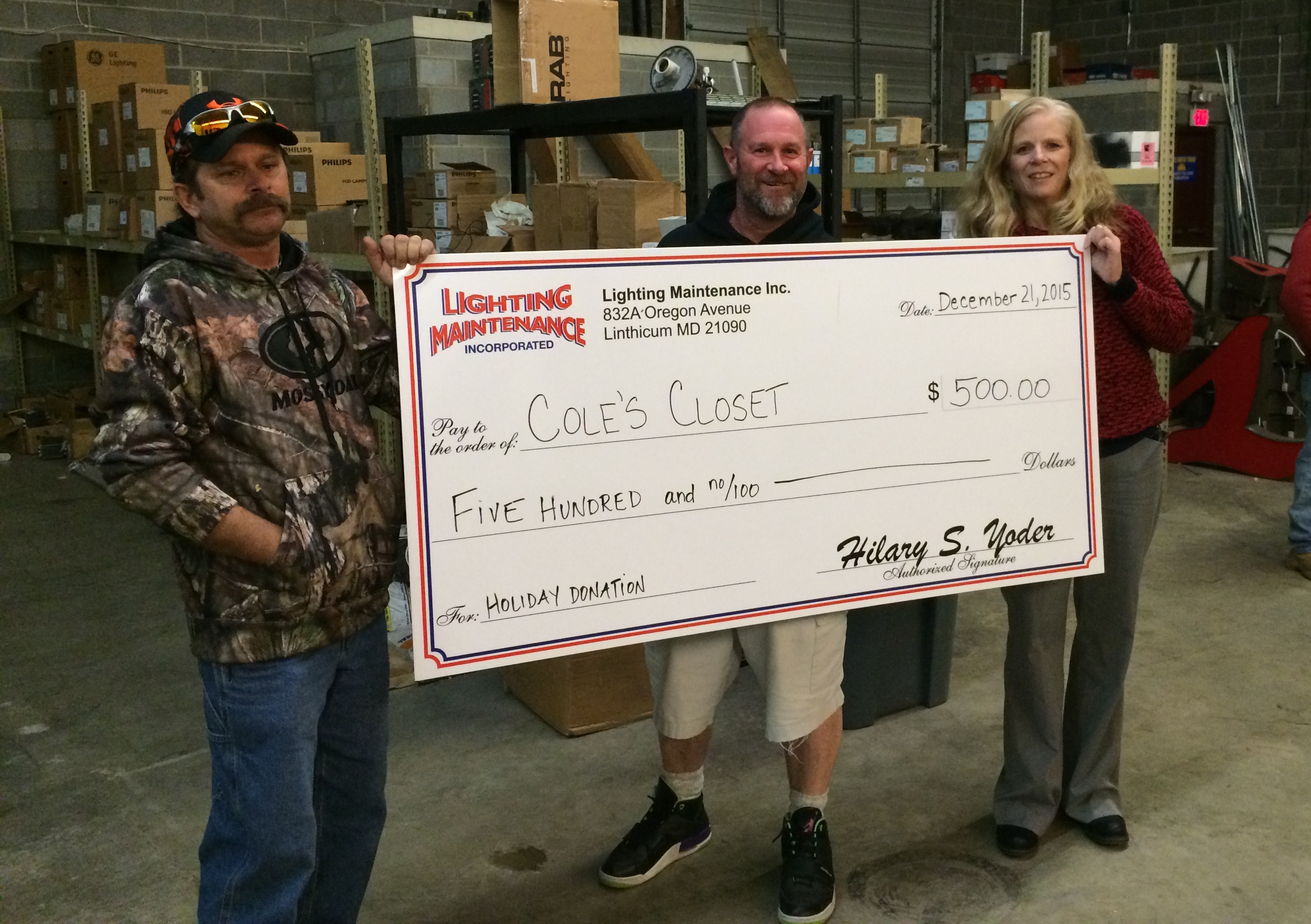 23 Dec

Lighting Maintenance Donates to the Cole's Closet Charity

Lighting Maintenance Inc. (LMI) donated $500.00 to the Cole's Closet charity, which is run by LMI's own Steve Tomczyk and his wife, Ellen Tomczyk. LMI employees also donated various new, unwrapped toys to Cole's Closet.

Cole's Closet is a charity for seriously ill children and their families. Throughout the year, individuals donate new books, toys, gift cards, and care packages. Steve, Ellen, and other charity members visit hospitals in the area and assist the children and families in need with the supplies and toys they receive. For more information regarding Cole's Closet, please visit http://www.colescloset.org/. Lighting Maintenance is proud to work with Cole's Closet to better the lives of those in need.