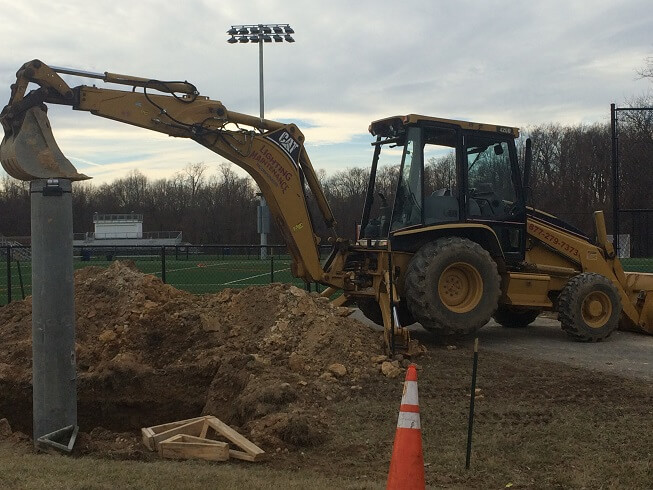 20 Feb

Rockburn Park in Howard County

LMI was awarded a job last fall to remove and replace ( 28 ) steel poles and ( 382 ) fixtures with ( 18 ) poles and ( 164 ) Musco LED fixtures.  This lighting upgrade drastically reduces the county's energy usage resulting in a $ 60,000 BGE rebate paid to Howard County. This project is a prototype that LMI, Musco Lighting, BGE and Howard County plans to use to evaluate their other recreational parks.

A press release and evening showcase / open house is expected in the Spring after the completion of the project. Invitations to follow. This project involved providing stamped drawings highlighting significant value engineering savings that were shared by LMI and the client.  The crews have battled the winter elements to remove the poles and foundations and then to drill, pour and set the new poles.  Project is expected to be completed by early March for the beginning of baseball season.