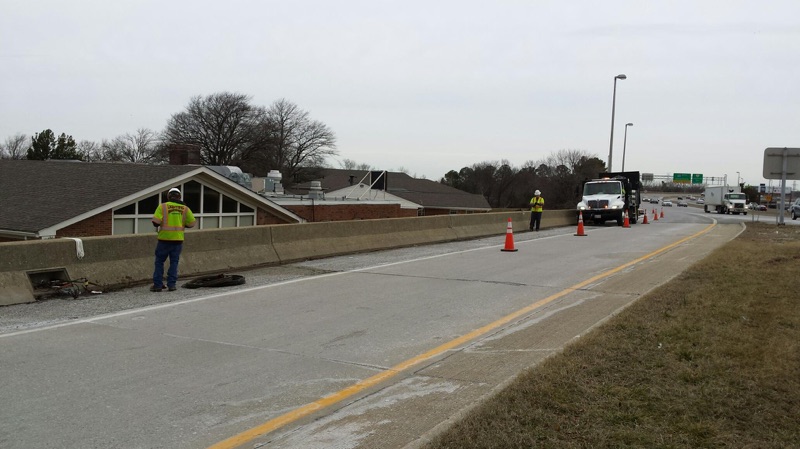 15 Jan

VDOT City of Richmond

VDOT Contract #43481                                      
Roadway Lighting Installation/Maintenance

 Work Location:
City of Richmond, I-95 NB at Maury St

We are pleased to announce a great win by our Richmond Virginia team. This week Lighting Maintenance was awarded a project to replace aging infrastructure in the City of Richmond on I-95 at Maury Street. In short, we will replace approximately 6,100 feet of conduit and associated wire and hand boxes that supply power to the roadway lighting in the immediate area.


[/one_third]
[two_third last="yes"][slider width="100%" height="100″]
[slide type="image" link="" linktarget="_self" lightbox="yes"]https://www.lightingmaintenance.com/wp-content/uploads/2015/01/2015030995094738.jpg[/slide]
[slide type="image" link="" linktarget="_self" lightbox="yes"]https://www.lightingmaintenance.com/wp-content/uploads/2015/01/20150309_095511.jpg[/slide]
[slide type="image" link="" linktarget="_self" lightbox="yes"]https://www.lightingmaintenance.com/wp-content/uploads/2015/01/20150309_095050.jpg[/slide]
[slide type="image" link="" linktarget="_self" lightbox="yes"]https://www.lightingmaintenance.com/wp-content/uploads/2015/01/20150309_094930.jpg[/slide]
[slide type="image" link="" linktarget="_self" lightbox="yes"]https://www.lightingmaintenance.com/wp-content/uploads/2015/01/2015030995095340.jpg[/slide][/slider][/two_third]
[mappress mapid="18″]